Elevating Sales: Get to Know 1000Steps
Discover Our Team and Expertise
At 1000Steps, we are dedicated to helping our clients achieve sales success through targeted sales and marketing strategies, effective lead generation, and streamlined sales processes. Our team of experts has a proven track record of delivering results, and we work closely with each client to tailor our services to their specific needs.
Who We Are
1000Steps was founded in 2017 in Singapore and the UK. The Australian business was established in 2019 and growth has now been complemented with offices in continental Europe and Dubai. Our clients are based all over the world, including in North and South America. As our team and clients grow, we will never lose focus on quality and professional services that deliver measurable results.
Vision Statement
Our ambition is to revolutionize B2B sales and marketing consultancy by becoming the leading global provider of comprehensive sales performance solutions. With this goal, we are committed to empowering our clients to achieve unparalleled success in their respective industries.
Mission Statement
1000Steps partners with businesses worldwide, delivering outstanding sales and marketing consultancy services to drive growth and optimize performance. Through our strategies, lead generation, tailored sales processes, and advanced CRM solutions, we empower our clients to accelerate revenue, expand market share, and become industry leaders.
Fraser Morrison
Founder & CEO
As the CEO and co-founder of 1000Steps, Fraser, with 33+ years of sales experience as a consultant and director, specializes in optimizing sales processes and empowering individuals in professional services. He is committed to achieving client outcomes, driving success, and guiding clients towards their desired results.
Mark Hughes
Founder & CEO
Mark is a highly credentialed sales and marketing executive with global experience. He has worked closely with CEOs and Managing Directors to enhance sales performance for major international B2B brands across various sectors. Mark is passionate about delivering enterprise-grade solutions that drive success for small to mid-sized businesses.
Monica Sath
Managing Director
Since joining Fraser and the 1000Steps team in 2018 as a co-founder, Monica has adeptly assumed responsibility for day-to-day operations. Her strong leadership skills and unwavering commitment to excellence have played a vital role in driving the organization forward and shaping its ongoing success.
Ray Black
CEO, United Kingdom
Ray brings over 30 years of senior sales and management experience at the country level, spanning diverse sectors including drinks, electronics, food, and industrial. His expertise also extends to managing supply chain solutions at local and international levels.
The People That Make It Happen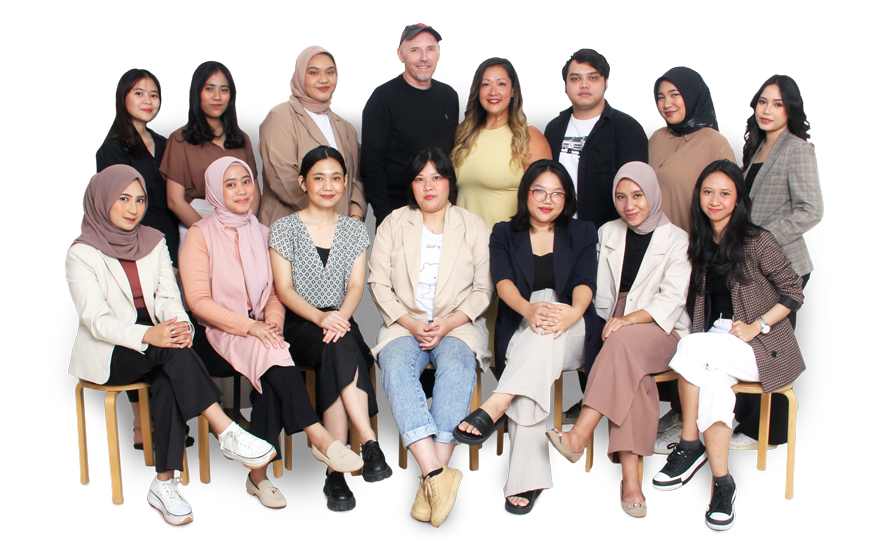 Our team at 1000Steps is a close-knit group of talented individuals. Each member brings their unique expertise and passion to our work. Together, we collaborate to deliver exceptional results and exceed client expectations. We take pride in our diverse staff and the contributions they make to our success. Get to know the faces behind our company and the passion that drives us.
What Our Clients Say About Us
"Fraser and his team at 1000 Steps developed over the last year the EGN LinkedIn and Sales Navigator outreach model. The result speaks for itself with 141% increase in members in the last year. "
Nick Jonsson
Co-Founder & MD at EGN
"1000Steps provided the structure we needed and helped develop our international Sales and Marketing strategy. Their support included a lead generation engine, training, and coaching on a structured sales process, ensuring we grasp the important aspects of conducting meetings. Managing our sales performance within our CRM, applying business rules defined with their guidance, has brought objectivity and credibility to our prospect pipeline.
In just 5 months, we've gone from a depleted list to as many as 5 introductory discussions per week with new prospects. It is easy working with Mark; he is highly experienced and relatable. I feel that he really listens to us and is able to provide sage advice right across our organisation. His contribution has taken our business to the next stage in our journey."
Brett Harries
Director Commercial Operations, Interlate
"Elastotec has been working with 1000Steps for 18 months, initially as participants in the "METS Ignited Sales and Marketing Masterclass" course and more recently on lead generation and promotion through regular webinars.
For lead generation, the techniques employed by 1000Steps are cutting edge and highly effective. The process for running webinars has meant that we could concentrate on the webinar material while leaving the invitations, registration and running to them. Very happy with the results and can highly recommend their service."
David Molesworth Director, Elastotec
"After attending 1000Steps' Sales and Marketing Masterclass, I engaged their team for help with lead generation and sales process optimization. They successfully rebuilt our processes and implemented a CRM for managing sales performance.
Their openness and accountability were demonstrated in real time, and I was able to focus on other areas of the business knowing that they were providing opportunities. I enjoy working with 1000Steps as they are highly skilled, experienced, and cost-effective in providing lead generation both locally and internationally."
Graham Warner
CEO, B&C Belting Solutions
"Working with 1000Steps has helped PLA refine and adapt our sales process, using new methods introduced by Mark and Fraser.
Specifically, the change in the use of LinkedIn, within our marketing and sales processes, has improved responses and ultimately better results."
Matt Smith Product Specialist – Mining & Ore Processing
"METS Ignited engaged with the founders of a number of companies in our sector and they identified building dedicated sales and marketing expertise as instrumental to their business growth and success. We turned to 1000Steps and they designed two tailor-made courses for us – Sales & Marketing Strategy and Business Development & Sales Process Implementation.
We are very happy with the results of the courses and the feedback from the businesses that attended. 1000Steps are not only experts in their field, but also very professional and easy to work with."
Kathleen Conrad General Manager, Operational Programs, METS Ignited
Contact us today to book a free consultation
and explore new opportunities for growth.